This fine art print is 26×36 — Modified Switching Yard. Hardly recognizable from the original, which shows the Chicago & Northwestern Proviso Yard in Chicago from the Library of congress). There's a lot going on here!
Here's a detail shot of a 2 in x 2 in portion of the image — (as usual) I'm digging how much is going on the details. Click to see it enlarged: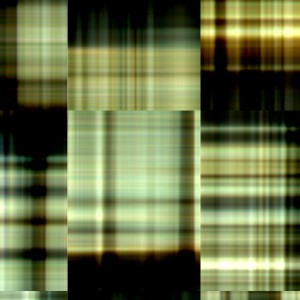 36×26 print on Hannemuhle Paper $250.
Other sizes on request